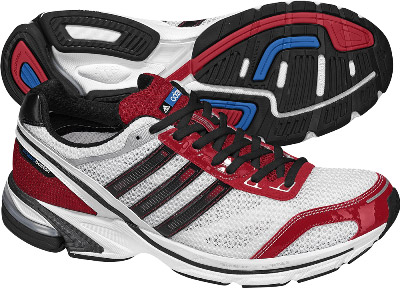 im on a running shoe shopping mania.
less than two weeks ago i got nike lunarglide plus.
nike lunarglide gave me some minor trouble with my right foot which is overpronated so i wanted to research another shoe.
i would not say nike lunarglide plus is a bad shoe but for me personally is not working well for easy runs.
on runs faster than 4:30min/km it feels better, but jogging gives me stinging pain in the middle of the right foot (strange!).
so…
yesterday i could not resist buying adidas adizero boston.
just tested them today on a 1h 40min run in snow and they are great.
i am still worried about two pains i developed recently:
front of the left foot and just under the right knee.
these pains have been around for a while and changing shoes and technique does not help.
i hope its nothing more serious (plantar fasciitis on the foot?).
anyway, adizero boston seem super cool.