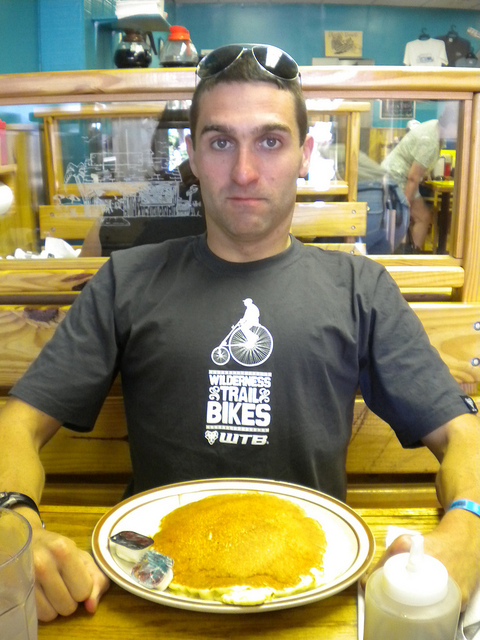 yesterday igor nastic raced ironman 70.3 world championship.
he did well – 62nd in the world and 6th in his age group.
i coached him a little bit – we had three big breakthroughs in our work:
1) he used a running track for the first time even though he lived 500m from it,
2) he lost about 5kg which (still needs to loose that much but at least he is starting to resemble a professional athlete), and
3) he started doing some decent bike intervals (courtesy of ole stougaard and ian rodger)
igor works incredible hours and has about 10 jobs with million todos every day.
i am amazed how well he performs with how little training and with such a messy routine.
he is a huge talent.
igor the great.
lets see what we can do next year – we will get organized.
chris mccormack look out!