on 31st december my car was hit by another car from back while waiting on a red light.
my neck was hurting ever since so i decided to get a check.
i went to a government doctor and she gave me sleeping pills without checking me.
that did not seam very serious so i went to a private clinic.
they organized bunch of doctors and tests to conclude that i just have a sore muscule.
i can relax knowing that my spine is in tip-top position.
price for piece of mind: 250 euros.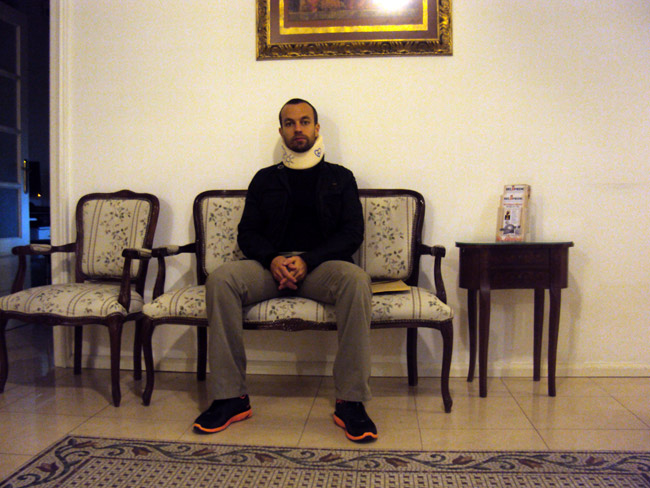 waiting with a neck collar.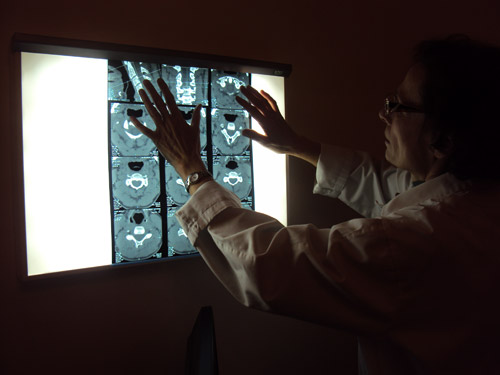 one of the doctors analyzing my cat scans.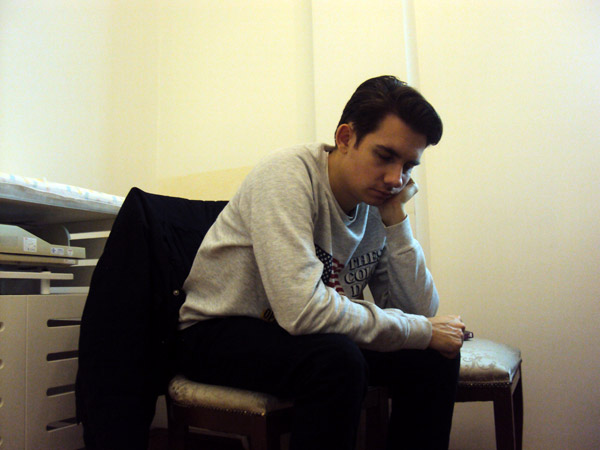 rafael rozendaal came to belgrade in between my tests and he was super bored.
it was fun to talk to doctors and be scanned and get all the attention.
too bad i can not afford it every day.
its a great feeling to be a hypochondriac in a private hospital.