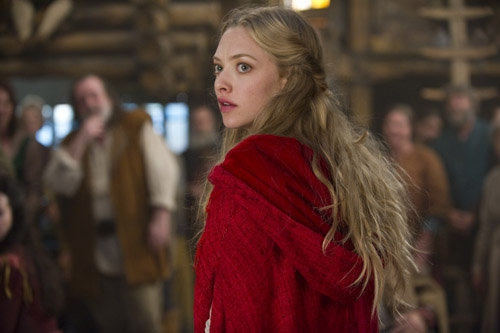 red riding hood is maybe one of the most underestimated stories. few days ago i saw the new red riding hood movie movie by catherine hardwicke. catherine is really a master of playing with teenage minds and amanda seyfried is just amazing.
what i enjoy is the archetypal layering of the red riding hood. spoler alert! the big bad wolf is always the father and the girl needs to kill him to be free and finally loose her virginity (thank you viktor for this enlightenment). catherine understood well that this story through history somehow became diluted and about a little girl and that focus needed to be put again on growing into womanhood.
i like that david johnson, the writer, added the whole love / sex thing between valerie's mother and henry lazar's father. a lot of little things here and there make the movie fun.
i was always a fan of the red riding hood story which unfortunately somehow became a fable. now finally it is released from this fable stereotype and it can be shared as a sexual and aggressive and open and entertaining movie. red riding hood was never a story for kids, but a story about a very aggressive moment of sexual maturity – when a girl becomes a woman. cool that movie shows that more directly. this movie is a nice step in the evolution of the story which has been around for centuries, if not millenniums.
action is also nice. movie has it all. enjoy.