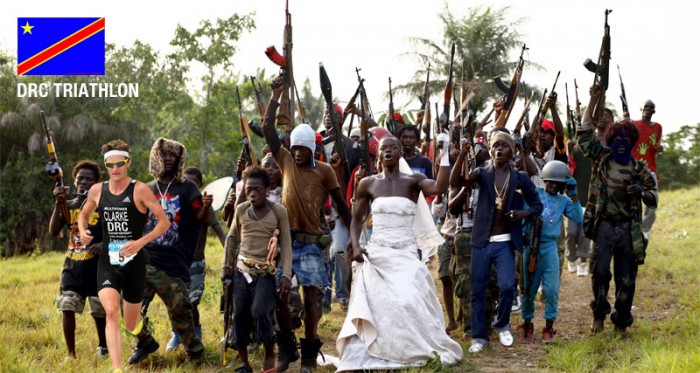 after will clarke was denied his god given right to represent uk in london olympics, he was approached by democratic republic of congo.
following a trend where kenyan runners race for countries like denmark and qatar, now countries which did not have a chance to develop triathlon talent are simply purchasing it.
good example is maybe austrian olympic gold with kate allen.
democratic republc of kongo has agreed with will clarke to give him citizenship.
at first, will was worried about funding, but eventually was offered his body weight in blood diamonds and 130 goats.
he is also motivated by inspiring the drc youth into trying triathlon even though there are no roads, bicycles, pools, food nor anything else needed for triathlon.
i wish him good luck with that.
cheer for will clarke in london olympics as he carries drc flag hopefully to the podium.
(for those who did not get it, this is a parody.)