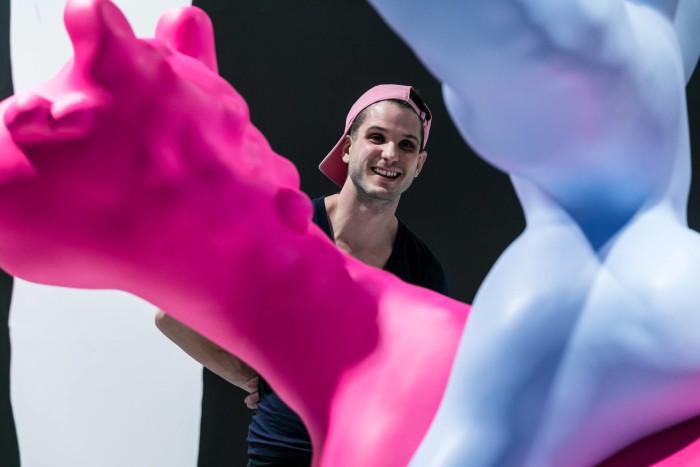 i am a big fan of austin lee.
i first saw his paintings on the wall of rafael rozendaal's appartment in china town in 2015 and it spoke to me instantly.
i met him during meet in a nice restaurant new york city (see photos here).
i made a deal with him to exchange a poem for a portrait of our family, and he obliged. awesome! he seems to be the most perfect artist ever to paint a family portrait. i will surely write more poems about him. maybe a book.
you should check out his amazing show in kaikai kiki gallery or at least see photos on his facebook profile.
austin lee is a global force for good feelings.