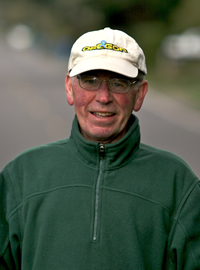 joe henderson is the guy who came up with the term lsd.
lsd stands for long slow distance.
it is one of those essential terms used in sports.
together with fartlek and interval training this word forms the essence of global running knowledge.
it is not easy to come up with a word.
i have been on joe henderson's running commentary list for maybe 6-7 years now.
once we exchanged few emails, maybe 5 years ago.
i will email him again now.
thank you joe.