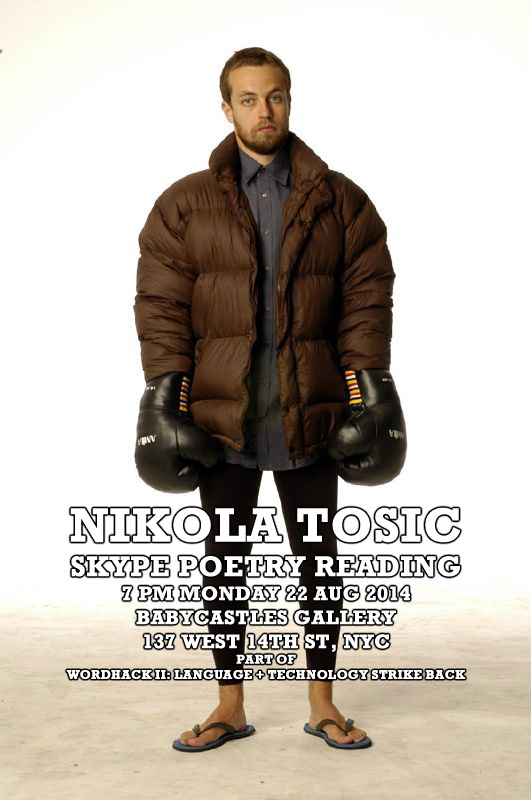 on monday 22 aug 2014 between 7:00 pm – 9:30 pm i will give
a skype poetry reading in babycastles gallery, nyc.
my skype poetry reading is part of event "wordhack II: language + technology strike back".
babycastles gallery is located at 137 west 14th st, nyc.
thanks to tod anderson for inviting me.
i suggest you visit the babycastles gallery and have some fun, if in nyc.