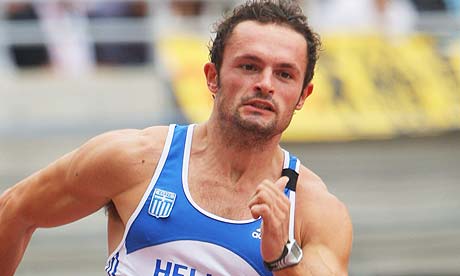 arrived in greece yesterday.
greece is bankrupt and it is not a surprise.
here are some examples:
1) passing the border i told the police officer this is the first time we do not need a visa in two decades. he did not even look at me. zero interest, zero reaction.
2) martina and i rented the same place we stayed in two times already over the last three years. the owners still do not speak a word of english or any other language besides greek. they are clearly in tourism business and have invested in tourism real-estate yet they have no interest in learning a second language to talk to their guests.
3) almost every person employed in a bar or in a shop seems like they are there to substitute someone else for few hours. no one seems like this is actually their work while in fact they are there for a decade or more. there seems to be general absolute disinterest in the work they do. no connection between identity and work.
4) a lot of people seem to be chain smokers from early morning until late evening. the more people smoke the more they are sick. imagine the cost!
in a country where everybody seems like they have zero passion for their work is it a surprise that they could only survive on borrowed money?