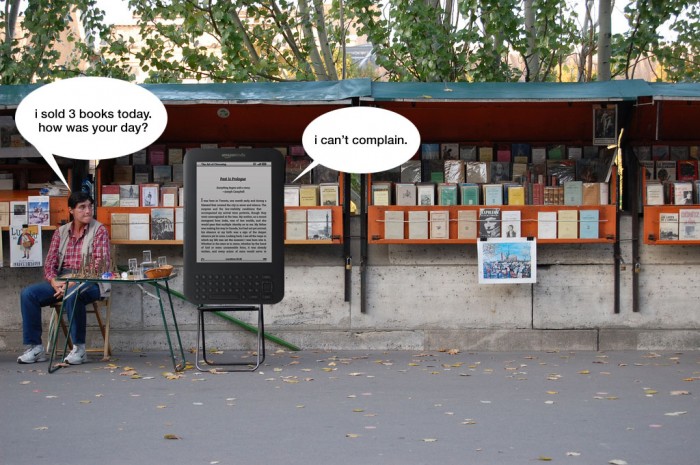 in last 24 hours i bought following on kindle:
– six sigma for dummies
– harvard business review subscription
– the 22 immutable laws of marketing
– the 22 immutable laws of branding
– positioning: the battle for your mind
– the origin of brands
– marketing insights from a to z: 80 concepts every manager needs to know
obviously i have my mind set on one thing… flower arranging?
some of these i already have in paper, i just had to have it on kindle as well.
kindle is amazing.
buying it is like paying to enter a shop.
imagine if you had to pay 10 euros every time you wanted to enter a supermarket.
that is kindle.
only thing you can do with it is buy from amazon.com.
and people do it. i do it.
what can i say… good idea.