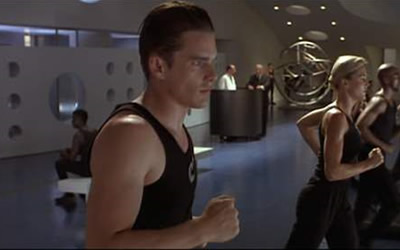 last night i left my computer with a friend for windows 7 installation. i met his wife and i made a stupid remark and she got super upset. i really did not mean anything by it but i was misunderstood (surprise!).
i woke up at 6am and drove 200km for a half marathon race. at one moment i got an idea for a nice poem and i asked martina, my girlfriend, to hold the wheel. while we were going some 150kmh i took a my little notepad and wrote down key points for my poem, so i do not forget. you see, i am a serious poet!
at the race i ran at moderate pace – around 4:10/km. it felt easy. it was very windy and cold. i could have run closer to 4:00 at same intensity if conditions were not so horrible. i did finish in pain because some guy pissed me off and i just had to overtake him in last 2km. it made the race fun. he really pissed me off and it was my pleasure to leave him behind. nothing makes the race more fun than an enemy. if there are no enemies i get super bored in races and just want to quit.
drove back 200km and went to pick up my computer. had a nice pleasant conversation with my friend's wife. i guess we both felt bad about the misunderstanding from last night so we got to know each other better through a conversation about financial products.
when i got back home i realized i do not have any adobe software and i forgot to backup all my chrome bookmarks. if you are a client of mine forgive me for delay – i need to get all the stuff going on my machine.
so far windows 7 s about 100 times better than vista.
i will go finish watching gattaca now.