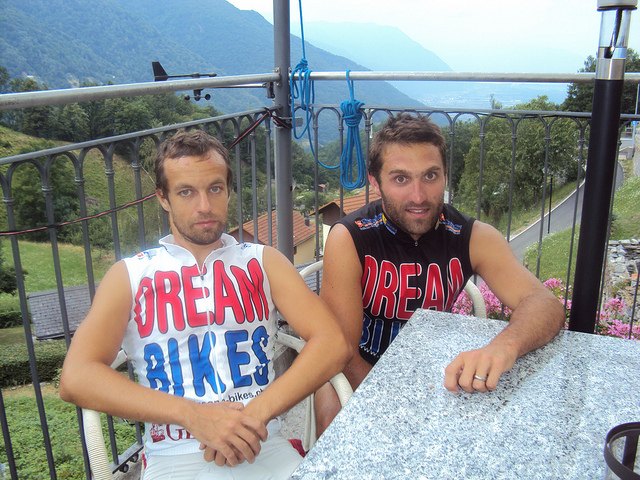 just got an email from marco from belinzona, whom i started coaching few weeks ago. marco said: igor is great. i agree.
igor recently won italian long distance champs and placed 6th at inaugural ironman 70.3 italy, behind massimo cigana. and he did an amazing 1h 19min on the run (not bad for a fat swimmer).
i "coach" igor a "little bit".
igor has, like conrad, maybe two decades of experience in competitive sports. he knows a lot. what can i tell him. i only have maybe a decade of experience and while he was winning 12km swims i was being coached badly and have been hardly finishing races.
first coaching is a big word. if you can tell someone two words and they move forward that is as good as writing 1000s of pages of training plans and theory.
when you meet someone like igor who has been looking at the line in the bottom of a pool for some 5000 hours you realize they need fresh stuff. something to re-energize their attention every once in a while. also people like igor know what they need and that is it. there is no need for much pushing or pulling. you make things available and they can call when they need it.
what refreshed igor is running on track, intense bike intervals and running technique. it sounds very simple but he never did these things and was entertained. if he is entertained he got some extra energy and trained a bit more and results came.
at some point these things will not be fresh anymore, then we focus on power, or gym, or hill intervals, or whatever i figure out is entertaining. i heard about this dancing donkey from russia, maybe that helps.
igor is great!