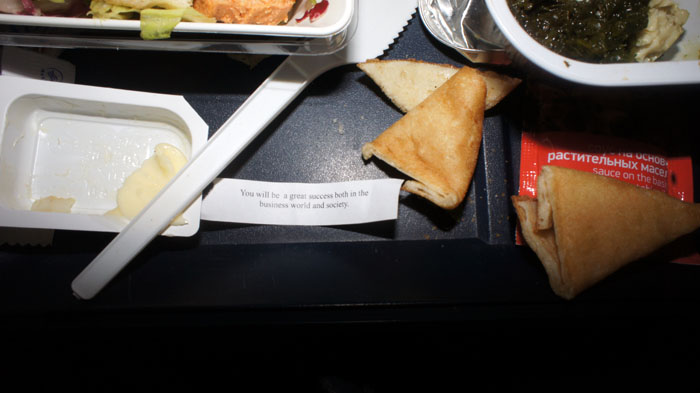 dinner on aerflot flight from moscow to tokyo included a fortune cookie that said "you will be a great success both in the business world and society". i was a bit pissed off they neglected by good looks.
a random place near asakusa, tokyo, fabrice perrin, aleksandar sorensen and me picked randomly. great food at less than 10 euro per person.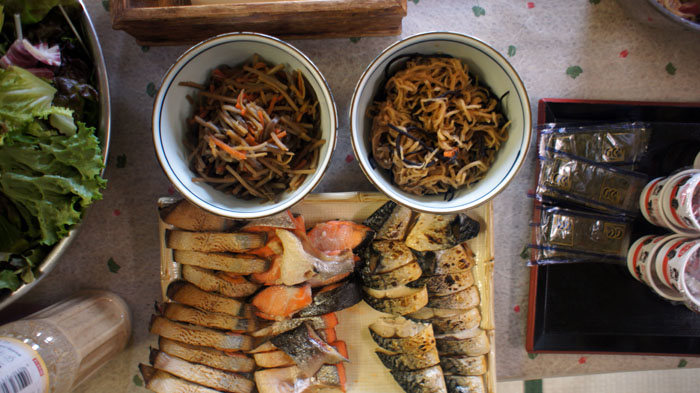 all you can eat free buffet for ultra trail mt. fuji participants and support at nagahama ryokan hotel, kawaguchiko.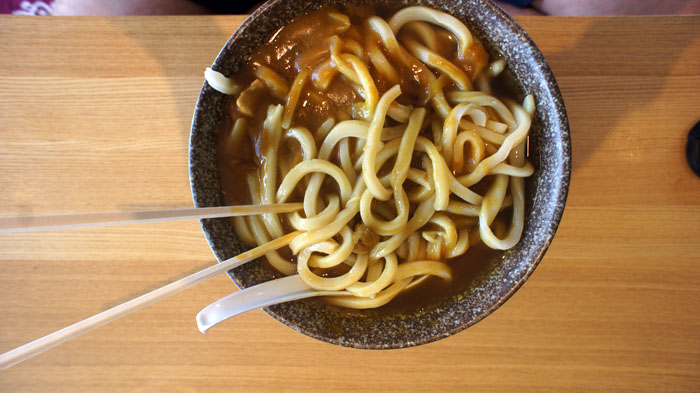 random restaurant aleksandar sorensen and me picked in a small mall near kawaguchiko. noodles with curry. again great meal for around 5-6 euro per person.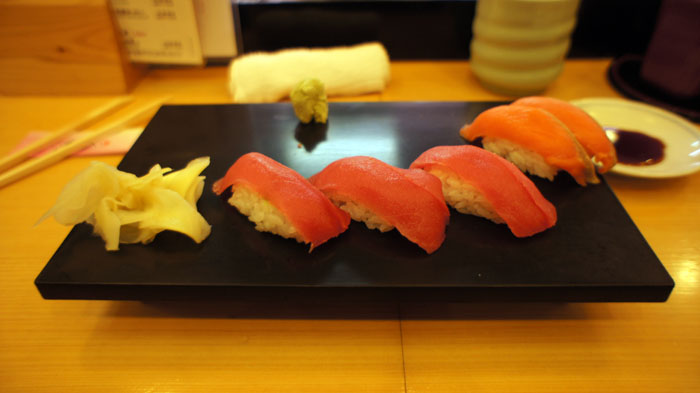 takeshi saito took me to sashimi and tempura restaurant in tokyo. 90 euro for both incluing a lot of experiments and drinks. definitely worth it.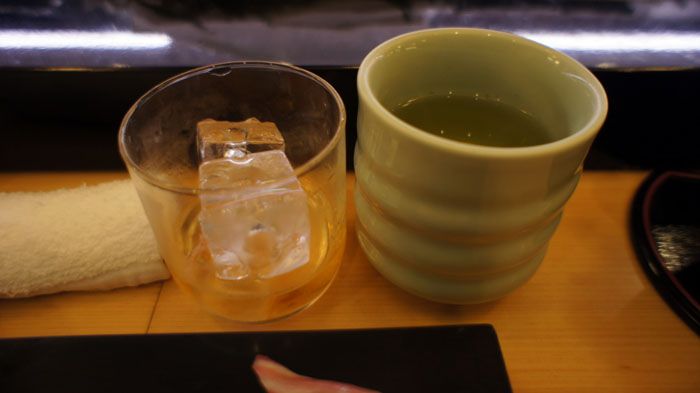 umeshu and green tea.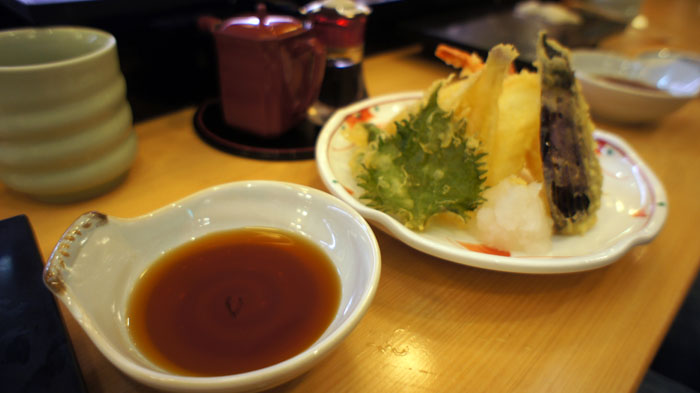 really great tempura and soy sauce.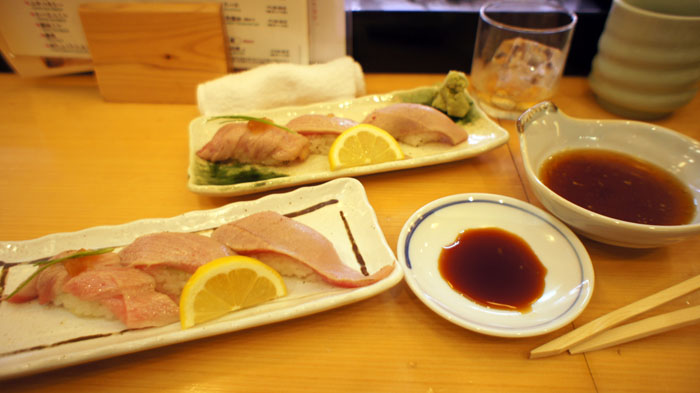 takeshi suggested this really awesome tuna sashimi experiment – from right to left tuna ranges in fat content. left is fatty tuna, and right is tuna with least fat. fatty tuna sashimi costs at around 4-5 euro, while least fat is just above 1 euro.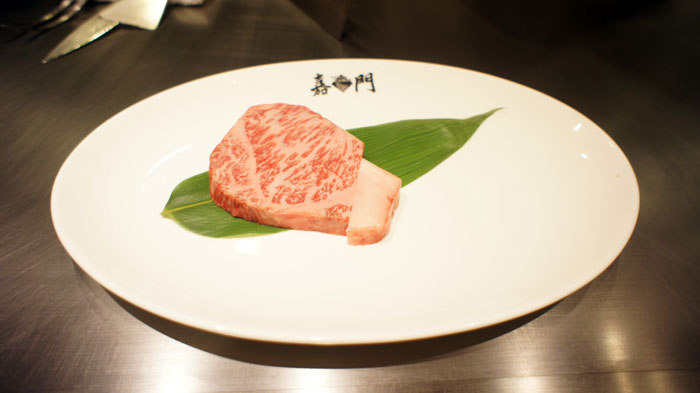 beef steak prepared for teppanyaki. i can not remember the name of the beef, but it is same quality as kobe. 120 gram stake was 190 euro. kamon restaurant, 17th floor, main building, imperial hotel, tokyo. view of tokyo skyline at night.
steak being prepared.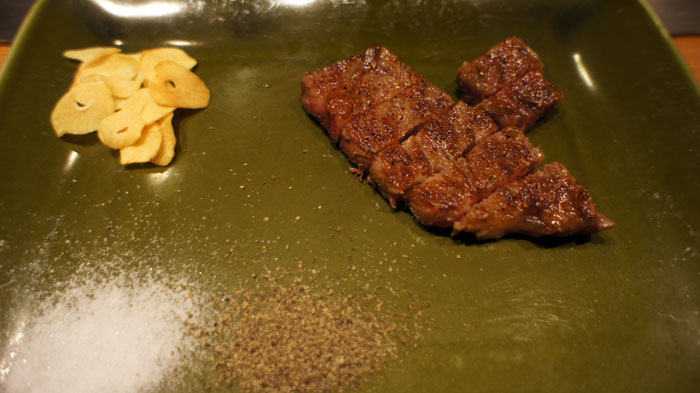 final result.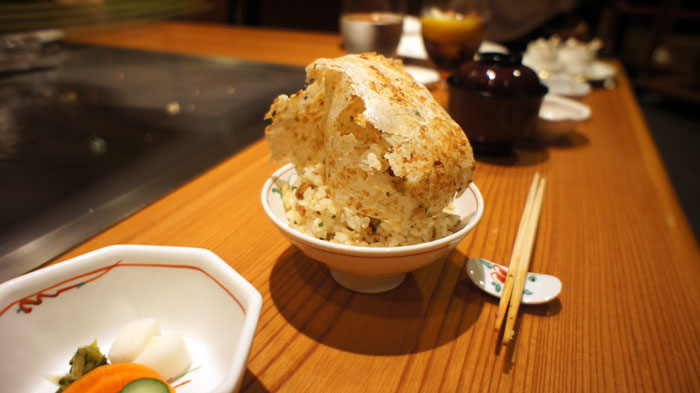 teppanyaki grilled rice.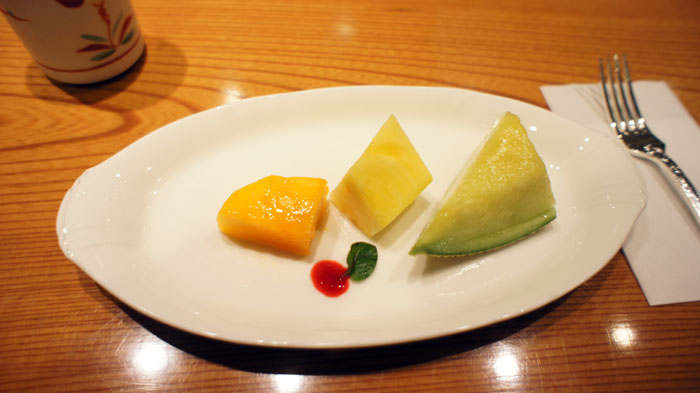 complimentary fruit.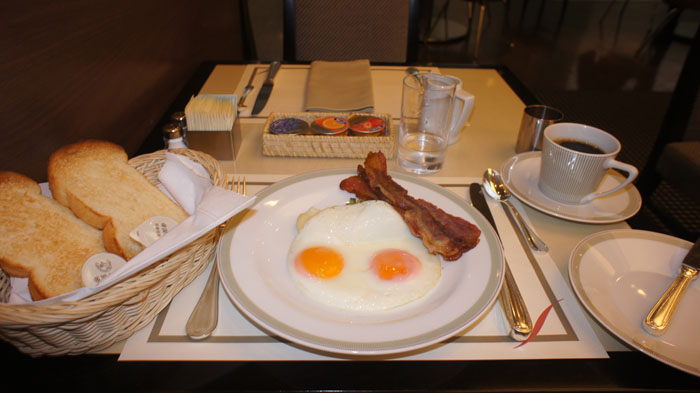 american style breakfast at imperial hotel. 30 euro.