maja graduated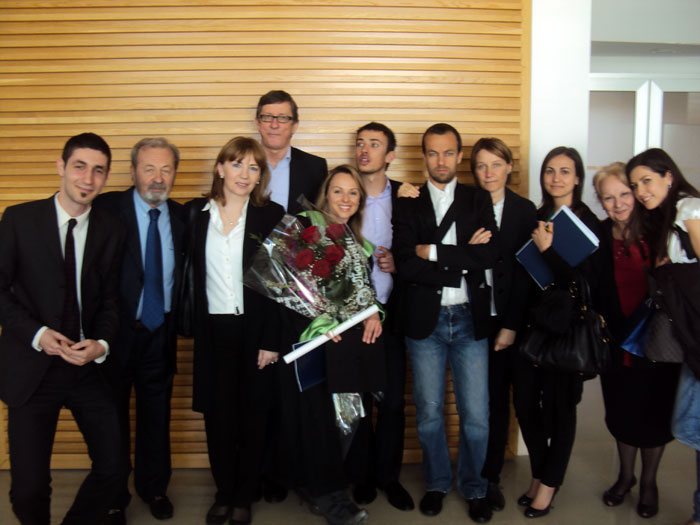 day one:
– leaving belgrade at 6am
– 8h 5min from belgrade garage to principe di savoia
– we got upgrade to delux double room in principe di savoia
– looking at shops in milano
– gym workout on top of principe, with swim in the pool and jacuzzi
day two:
– walking around milano all day
– moving to milano apartment
– parents arrive
day three:
– maja's graduation in bocconi
– 30min run in the park, with 2km at 4:00
– dinner party with everybody
day four:
– driving to verona, finding hotel europa
– walking at night in verona
day five:
– visiting arena di verona
– driving to montebello
day six:
– visiting client for meetings
– lunch with clients
– party at vinitaly in verona with andrea
day seven:
– meeting in montebello
– visiting sorelle ramonda vicenza
– visit ale in ronchis
– return to belgrade at 23:30
statistics:
– drank about 200 coffees and some 20lit of coca cola
– ran 45mins total, skipped rope on top of hotel, lifted weights, swam
– best food made by ale in ronchis
– drove some 2500km
next:
after one day in belgrade, i am leaving for denmark tomorrow.
one more week of travel.
what does axslz stand for?
chasing ole stougaard