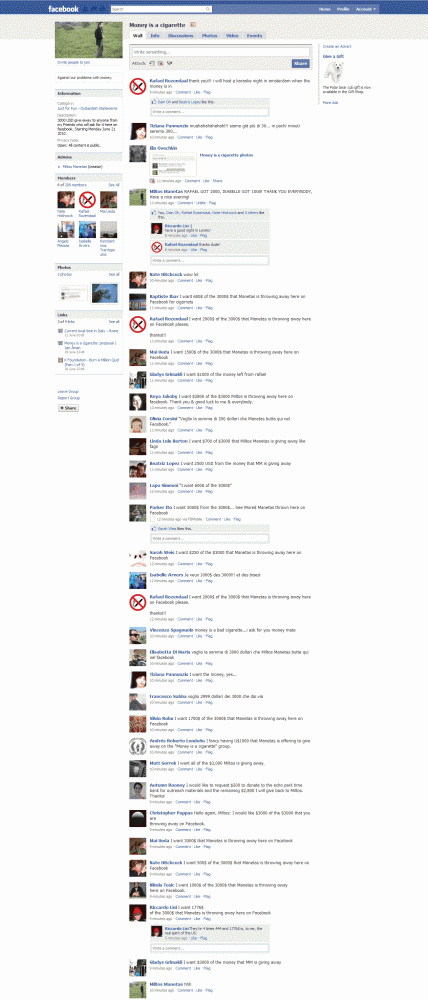 miltos was offering 3000 usd to his facebook friends.
the winner would be whoever first wrote "i want X usd" on his facebook wall at 4:44 am this morning.
that person would get X usd.
i missed it by a millisecond.
first two people asked for total of 3010 usd.
at first i did not want to participate.
miltos, i think, gave me a lot during the last decade.
since we met in milano more than ten years ago – just before first meet in a nice restaurant – he was always around giving me direction in his own bizarre way.
also he finally gave me a painting which i gave to my parents for anniversary.
the gift was one year late but still.
however he emailed me several times to participate.
since he did not email me so much in last few years, i guess he meant it so i organized myself.
i did not get the money.
i imagined last night what i would do with it.
my goal was to open a neen gallery in belgrade focused only on sale of web based artworks.
it could be done with 1000-2000 usd.
next time.
thank you miltos for some inspiration and a reason to wake up at 4:44 am.