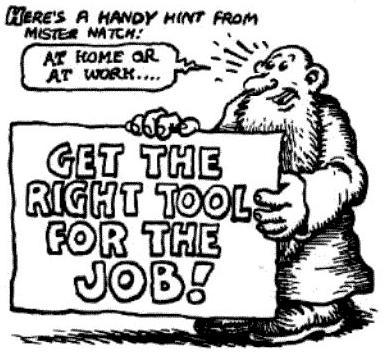 i have planned my next three weeks of training towards the 50km ultra.
main factors are:
1) i just started running regularly 4 weeks ago, so it is too early to race seriously;
2) i am still 3kg over my normal training weight, so again i can not expect anything serious.
goals:
1) do the 50km in a super relaxed manner and get a good feeling how competitive i can be over 100km in next two years. i am confident i can get a pretty good impression from this race, that much experience i have. the week after the 50km i will decide if i will go back to swim-bike-run or just focus on run. i am not interested in any kind of numerical result, i just wish to gather information. it has been years since i ran my first and only ultra and back then i was 59kg and fitter and fresher and younger than now. i need to get a feeling for this kind of racing. to see if i care. its an emotional exploration, not an empirical one. i might even quit but still i will get the information i want, on which i will base next few years of sport. main information is how motivated i am to trash myself for years to come for this goal. to put it simply: is it cool enough for me?
2) this morning i was at 65.4kg, i would like to get around 64kg for the race, maybe bellow 64kg. this is still far from optimal racing weight and i still am slow but a race so early in season pushes me to diet a bit and think about food. since i am not biking (therefore training few hours less per week) i need to watch the food much more.
3) i coach few people for running so it was good to get a feeling how it is to only run so i can relate to them easier. i tested some workouts i was interested in. seems cool. last time i ran only was maybe 15 years ago so its good to remind myself a bit about these running things. also hanging out with road and track runners is fun. they are weird.
§
21st feb
mon rest – morning goal weight 65.0kg
tue 8 x 400m 3:10-3:20/km with 2min recovery – no dinner
wed 45min easy – eat more carbs
thu 10km @ 3:55-4:00/km – no dinner
fri 45min easy – no dinner
sat 10 x 1000m 3:45-4:00/km with 90sec recovery – eat more carbs
sun 2h long run + massage
28th feb
mon rest – morning goal weight 64.5kg
tue 6 x 1000m 3:30-3:40/km with 2min recovery – no dinner
wed 45min easy – eat more carbs
thu 15km @ 4:00-4:10 – no dinner
fri rest – no dinner
sat 45min easy with accelerations – eat more carbs
sun half marathon race relaxed tempo @ ~4:10/km + massage
7th march
mon rest – morning goal weight 64.0kg
tue 60min easy
wed 3-4 x 1000m @ 3:15-3:30/km with 2-3min recovery- goal weight under 64.0kg
thu rest
fri 45min easy with accelerations – eat more carbs
sat 50km race but take it easy, goal is to finish in a relaxed manner, anything under 5:00/km
sun rest + massage
§
conclusions from past few weeks of only running:
1) i can not really run a lot. i get tired (no shit!). i know the whole point of training is to get tired but when i say tired i mean even more than i think is necessary. i think i need around 70km a week and i can do fine on 4-5-6-7 hour races. we will see. maybe im a complete idiot to believe this.
2) i progress quickly on little training. few weeks ago i could not run seriously at all and now i am in almost a decent form (considering how big my booty is). im quite amazed how well i can ran while my ass can not fit my calvin kleins anymore. when i loose weight i might be flying. or maybe this is just wishful thinking. when i lost weight before norseman i was kicking ass. too bad i messed that race up, i was really super eager and ready for that run. tests were good.
3) i just can not take speeds at 3:40/km and faster. i get stuck. my lactate tolarence, or whatever it is that stops me, is zero. i can run at 3:55-4:00/km forever but if i do one kay at 3:35/km i am done. my legs are cement. so i added those 400s to see if that helps. i need to accelerate myself a bit, and i need to run this track stuff with a solid group. when i ran with guys i coach they are all super scared and insecure, they always run behind me an when i tell them to go in front they go super fast – they all lack experience in hard intervals and our track sessions together are mostly about me teaching them (unless i fall on my face) than us working together to get the most out of the workout.
i asked ole to comment on the program. ill see what he says. maybe it is all wrong.