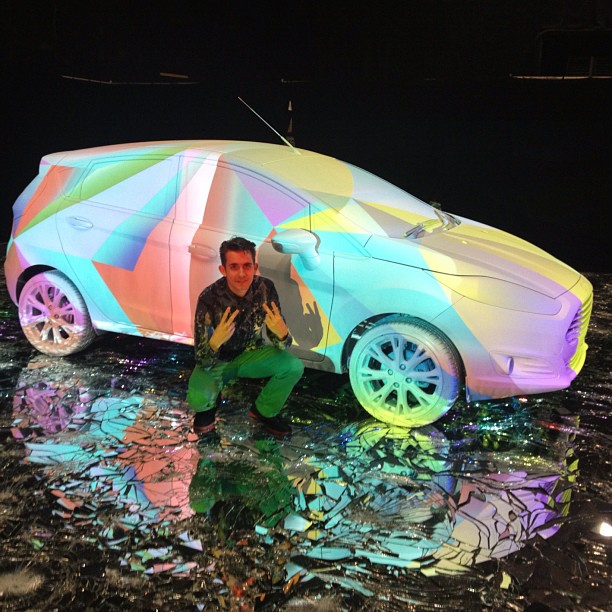 rafael rozendaal's artwork intotime.us is used as as ford's global ad campaign for the new fiesta.
first time i saw rafael's photos a month or more ago i was totally amazed.
very pretty!
rafael joins a list of artists like andy warhol, damien hirst, and jeff koons, who customized cars.
the idea of art car (car customized by artist) is not new.
bmw has been doing it since 1975.
but rafael added a new dimension by projecting his web artwork on to a ford fiesta fully painted white.
bravo rafael!