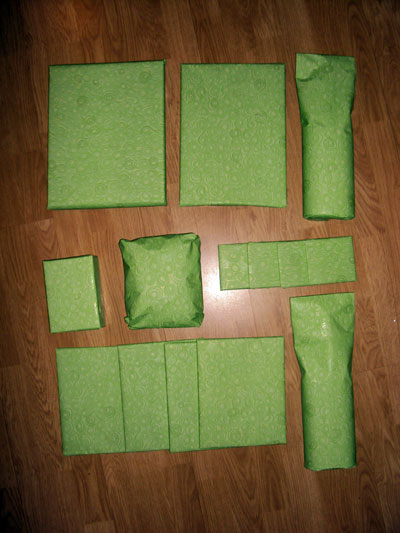 i am leaving tomorrow for italy and i will not be back until next weekend.
i spent better half of today eating buffet food and shopping for gifts.
i love both.
i can not wait to give these gifts away.
already now i am super excited.
who will get what?
i feel like a santa claus, packing my car with these nice gifts and giving them to people i meet on the road.
so nice!
santa claus was always my idol and protector, after all i am named after him.