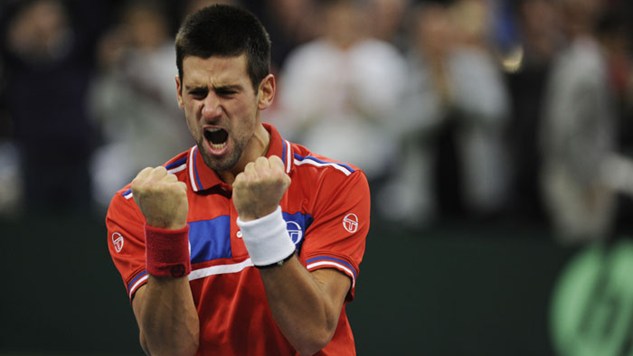 serbia has beaten france to take davis cup title.
djokovic gave a nice interview about friendship and teamwork in the serbian tennis team.
president of serbian tennis association, slobodan zivojinovic, will shave his head together with all players.
its all fun and games.
but as usual i am concerned.
as much as i am informed, djokovic might be paying taxes in monaco, not in serbia.
serbia might be missing on some few mil euro cash a year which is enough to upgrade otherwise miserable hospitals.
for past 10 years serbia missed who knows how many mil euro from this citizen athlete.
prince of monaco gets it, not the serbian health service which is seriously struggling as its services are free.
i am not a socialist.
i am questioning djokovic' honesty in public behavior, not social engineering.