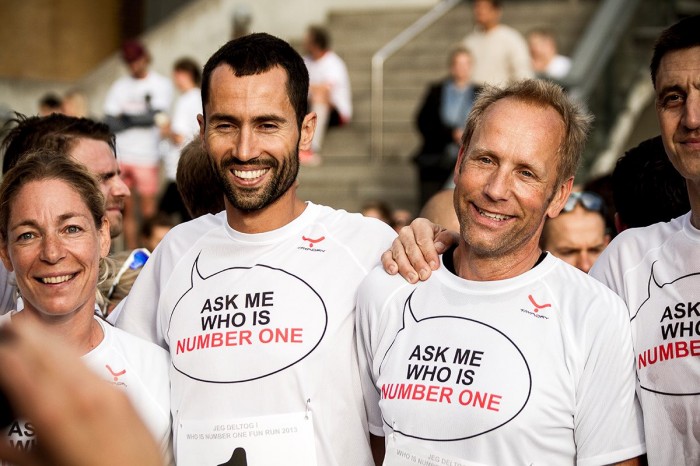 alelksandar interviewed me about who is number one t-shirt design.
of all things we, as a team, did as part of who is number one project,
t-shirt is one that needs most promotion now.
there are 800 people wearing these t-shirts around copenhagen,
and i hope they are stopped and asked the crucial question:
WHO IS NUMBER ONE?
to understand what i am talking about read:
– aleksandar interview on pulsslag.dk