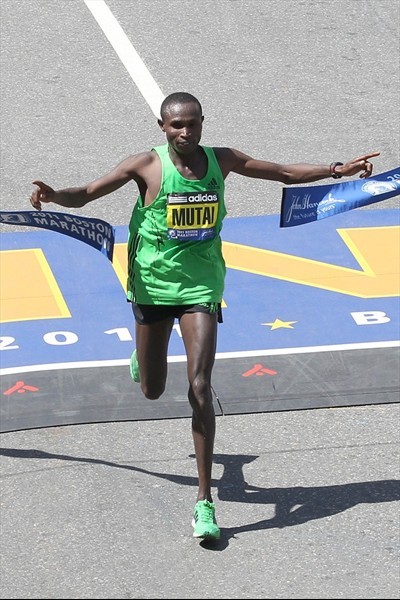 geoffrey mutai winning boston marathon with world's fastest marathon time of 2:03:02.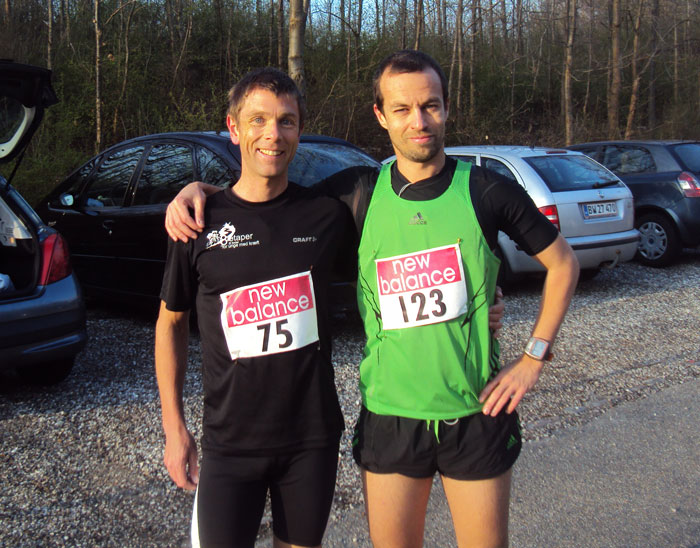 ole stougaard and me at copenhagen ultramarathon.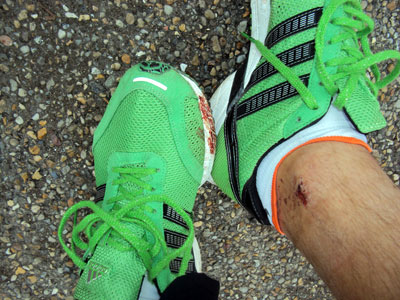 my running shoes.
(the red stain on my left shoe is from the wound on my right ankle.)
the adidas elite running kit is really awesome.
adidas adizero adios are around 120 euros.
adidas elite running shorts and shirt are each 45 euros.
adidas compression undershirt is maybe 50-60 euros.
nike elite running socks 13 euros.
garmin 310 xt 400 euros.
a bit on the expensive side but looking and feeling this awesome can not be cheap.
however i still love my old green asics ds racer.
geoffrey mutai has great taste and adidas is making a really nice comeback with the new campaign.
if you win you should also look good.
for sure i prefer the is all in over nike's puking video and hurt message.
first half of 2011: adidas win, nike fail.