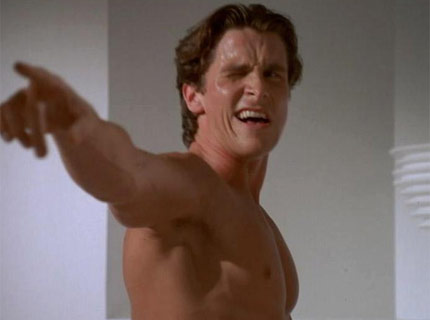 i am sitting at my desk wearing a hugo boss suit, prada shoes,
h&m socks and t-shirt, and calvin klein underwear.
i am working on my toshiba portégé r500 notebook,
copying my films and music from my old western digital 150 gb external hdd
to my new toshiba 1 tb external hdd.
i am listening to daft punk tron addagio remix by venaccio on my new sony earphones.
i have 160 gb of films and music – all branded – lots of sound and visual stimuli which makes time pass easy.
i will use these images and sounds to further develop my identity
which is always on the brink of deconstruction.
later i might go for a run in my new adidas adizero boston running shoes and track suit.
while running i will listen the same daft punk album on my apple ipod shuffle.
i will protect my eyes with kuota sunglasses and wear nike gloves and socks.
running helps me loose weight, have better looking abs and it makes me feel strong and healthy.
at night i might work a bit more because work gives me money to buy stuff
and also makes me feel relevant and needed.
outside is snowy and wet – i need to think about buying new shoes.
life is great! :)