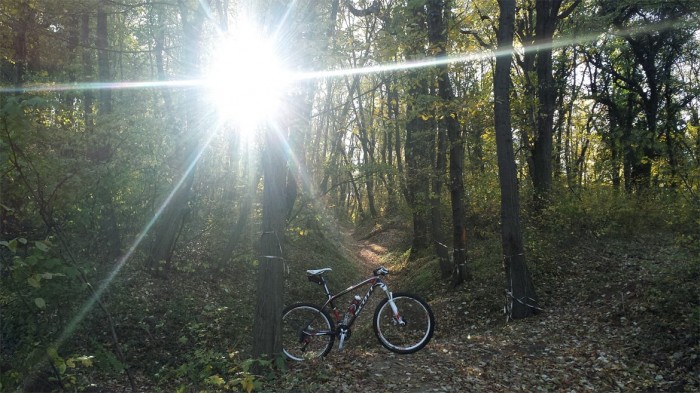 in belgrade, weather is still hot and dry enough to ride mtb in light autumn clothing.
almost every lunch i ride my mtb in a local park.
rides are usually 90 mins.
the park has couple of nice downhills with a variety of jumps and lots of single track.
it is only 10 mins from my home and office – a luxury!
at first, the rides were a form of meditation and relaxation.
but now i got much more confident with downhill and jumps, so i discovered the adrenalin fix.
i am just a beginner, but i still manage 40+ kmh on a downhill and i can link 3-5 jumps.
first time i did this my legs were shaking for 5 mins.
i had a nice adrenalin fix.
now i do 2-3 of these downhill + jumps for a lunch break.
i can connect up to 4-5 mins of fast riding with lots of tech stuff.
for entire time of this i feeling the rush.
nice! love it!
i think i am getting addicted.